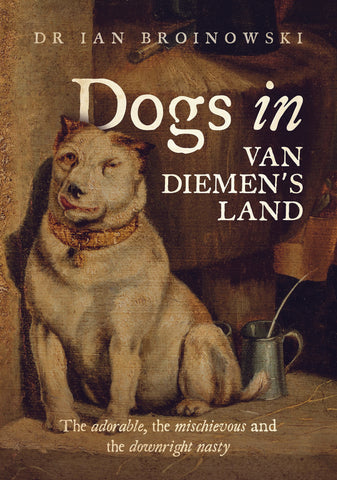 Dogs in Van Diemens Land: The adorable, the mischievous and the downright nasty by Ian Broinowski | PB
Dogs were ever-present in early colonial Tasmania. Initially they were instrumental in feeding the British, who would probably have starved had it not been for their dogs' ability to forage and hunt. Dogs almost immediately befriended the palawa people and played a significant part in the 1820's war for lutruwita / Tasmania on both sides by guarding, attacking and often dying protecting their people.
They ran alongside the paths of bushrangers who needed them for food and protection. In the emerging colony crime and murder were rife, and dogs played their part as defenders of lives and property – at times risking their lives.
This tiny, isolated community's love for their dogs is reflected in the many newspaper articles, drawings, stories and paintings presented in this beautifully illustrated book.
---
We Also Recommend