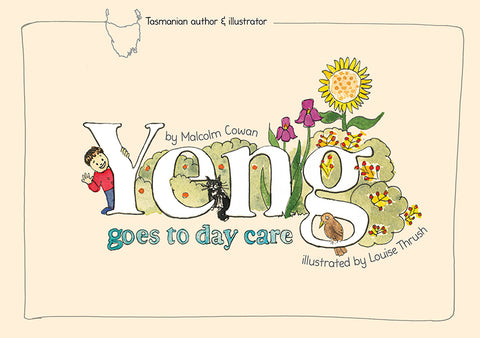 Yeng Goes to Day Care | Written by Malcolm Cowan & illustrated by Louise Thrush | PB
Yeng goes to day care three days a week, and on the way he and his mum have wonderful adventures. They walk past beautiful gardens of native plants, look through the windows of unusual shops, wave hello to friendly neighbours, and try not to be too distracted by curious cats and dogs.
Lovingly written and illustrated by Tasmanian team Malcolm Cowan and Louise Thrush, this picture book tells the story of a joyful, everyday adventure shared between a mother and son.
---
We Also Recommend