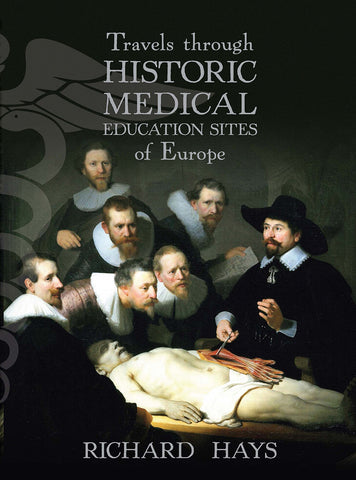 Travels through Historic Medical Education Sites of Europe by Richard Hays | PB
Spanning Europe from Greece to Denmark, from the Czech Republic to Scotland, readers are taken on a fascinating journey to sites relevant to the development of medical practice and medical education in the modern western world.
The guide begins on the Greek island of Kos, birthplace of Hippocrates (460 BCE), where the traveller can glimpse the early history of Hippocratic medicine. It spans almost 2,500 years from early Persian, Arabic, Jewish and Egyptian influences through to almost current times.
Written by Richard Hays during several work-related trips, the book contains an eclectic series of commentaries based on his personal on-site visits. Hays' enthusiasm for history is evident in the breadth of his research.  
---
We Also Recommend