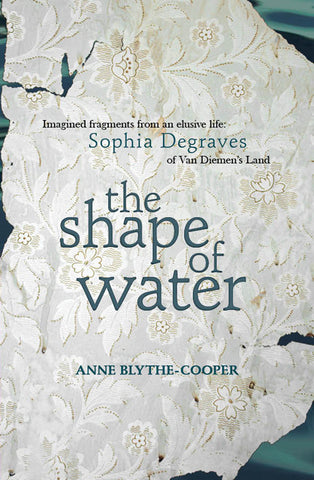 Shape of Water, The by Anne Blythe-Cooper | Paperback
CLICK HERE to download free teacher notes for this title.
* Long listed for the Margaret Scott Prize in the Tasmanian Premier's Literary Awards 2017
* Long listed for the Dick and Joan Green Family Award for Tasmanian History 2018
Her husband was controversial. He was in the press, in the courts and in prison. Her husband was charismatic, voluble and irrepressible. He survived shipwreck, ruin and slander. Her husband was an entrepreneur, industrialist and pioneer. We continue to drink his beer; we still attend his theatre. His legacy is concrete. His place in history is secure.
But this is not his story.
Sophia Degraves survives only as a silent register of birth and death. Nothing is known of her beyond the children she bore and the death she died. This catalogue says nothing of the privations and aspirations of an invisible colonial woman who built in flesh and blood what the men around her built with water and stone.
This is her story, written by imagining what was real.
 "A work of historical fiction in the truest sense…Overall, the effect is of a historical verisimilitude that sweeps us along as if we were walking beside Sophia in the shadow of Mount Wellington." ~ Rohan Wilson, author
---
We Also Recommend