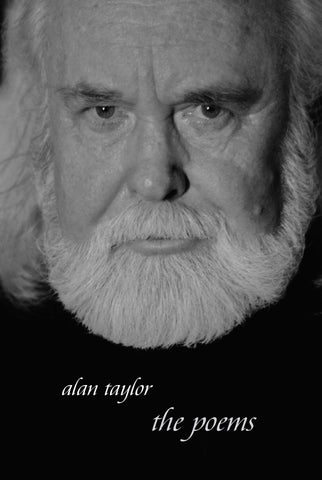 the poems by Alan Taylor | PB
Alan Taylor is a contemporary poet, composer, writer and philosopher whose preference for public performances and direct interaction with an audience means this is just his third poetry collection to appear in a printed volume.
His previous publications are Close to the Heart (privately published, 1998) – poems that accompanied the works of artist, Des Murray; and Neither Rhyme nor Reason (2010), published through the Studio of the Queen Victoria Museum and Art Gallery and printed by the Architecture Faculty of the University of Tasmania.
Sample poem...
bridgewater jerry
when you mentioned it
i thought you meant
some local thief or other

i laughed
when you explained ~
as serious as house bricks ~
how jerry was
a fog that rose
across the river
by the old ford,
now the railway bridge

i googled it
and you were right
but no one knows
the etymology
for sure

then i saw it
as i drove away ~
your home receding ~
a mist as thick
and well defined
as sausages,
massing, moving
at a steady
driving pace
between the east
and western shores,
skirting the domain,
looming through
the tasman bridge,
depriving water frontage
sandy bay of harbour views
before dispersing
past taroona

it stole the view
of lindisfarne
and, as i reached
the old beach side,
it stole the sight
of where you live ~
a robber
after all
---
We Also Recommend