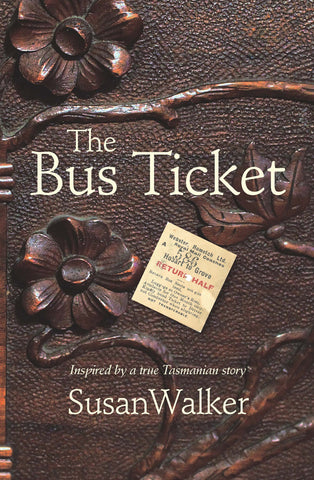 Bus Ticket, The by Susan Walker | PB
Inspired by a true Tasmanian story
A cryptic message and a mysterious photograph fall from a century-old box full of letters, papers and trinkets – an inheritance that sparks the unravelling of a tragedy kept hidden for a lifetime. 
Inspired by true lives and events, The Bus Ticket is a moving story of prosperity, love and innocence lost to war, lives forever changed by events a world away, a toll paid by past generations that those of today, one century on, are still trying to understand. 
Susan Walker's debut novel is fiction, but it adds significantly, and elegantly, to the historical narrative of Tasmania.
---
We Also Recommend