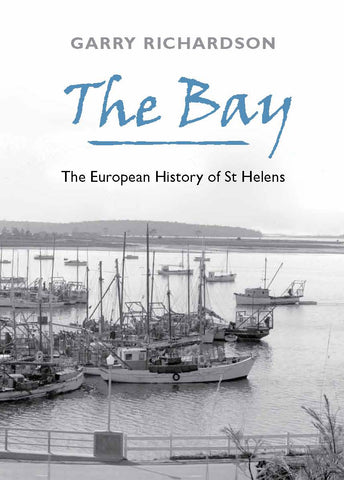 The Bay: The European History of St Helens by Garry Richardson | HB
The Bay, Garry Richardson's fifth book in his Portland Municipality Series, adds significantly to the recorded history of north-east Tasmania. The previous publications are Tin Mountain (2013), Sail and Steam (2014), Lottah and the Anchor (2016) and Up Country (2017). 
In recording the history of European settlement in St Helens, Richardson has captured tin mining, farming, boat building and fishing stories. He tells of the hardships endured by the early settlers, the changes that came to St Helens when tin was discovered, and the even more significant changes when tin mining ended. St Helens' social history – including sports carnivals, tennis, football, cricket and wood chopping – showcase its history of achievements. 
"I will never be able to thank Garry and his incredible support team for their perseverance in checking and collecting these stories and photos for posterity and putting them into a world class book for future generations."
~ Michael 'Mick' Tucker, Mayor of Break O'Day Municipality
---
We Also Recommend