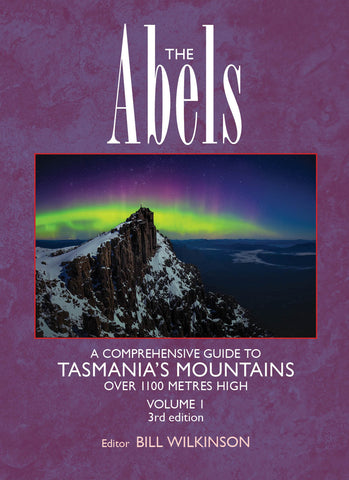 The Abels Volume 1, 3rd Edition | Edited by Bill Wilkinson | Paperback
PAPERBACK
Tasmania is world famous for its magnificent mountains and this book is written specifically about Tasmania's finest mountains, the Abels, which are all over 1100m high. The first and second editions of The Abels, Volume 1 have been a enormous successes and sold out. This revised edition is substantially revised and updated with an almost entirely new selection of stunning colour photographs.
Authoritative essays, from experienced bushwalkers, describe the best routes to the summits, approximate climbing times, levels of difficulty and the unique qualities of each Abel. Nomenclature, historical notes, magnificent photographs and clearly labelled maps provide further invaluable information for climbers.
When climbing an Abel, treasure every step of the way. Take in all the sights, sounds, aromas of the flowers, the tiny fungi… for you may never pass this way again.
---
We Also Recommend