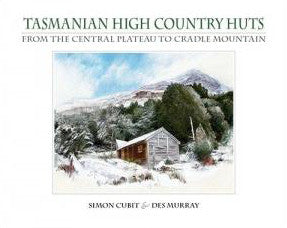 Tasmanian High Country Huts by Simon Cubit and Des Murray | Hardback
A beautiful book that evokes the character, spirit and ruggedness of the Tasmanian high country and the special qualities of the people who made a living from it. It tells the stories of more than twenty-five huts from the Central Plateau to Cradle Mountain constructed by stockmen, fur trade hunters, miners and adventurers and traces their fortunes against a backdrop of changing social and economic conditions.
Skilfully researched and written by Simon Cubit with remarkable illustrations by Des Murray, it is destined to become a Tasmanian classic.
---
We Also Recommend