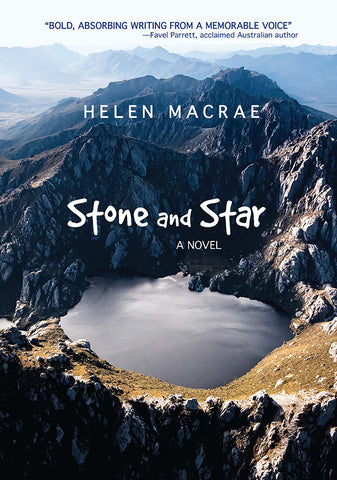 Stone and Star by Helen Macrae | PB
"Bold, absorbing writing from a memorable voice" ~ Favel Parrett, acclaimed Australian author
Frances McIntyre is almost forty – single, a lesbian, manager of a further education program for adults, and with a string of broken relationships behind her. She reconnects with Celia and Thomas Stillwell, a couple she met when they were all university students.
Thomas is now a psychiatrist. He and Frances become bushwalking companions. Then Thomas suggests they tackle the most difficult walk in Tasmania – a traverse of the Western Arthurs. As a safety precaution they take along a third walker, Essie Lang, a medical doctor previously unknown to Frances.
Tensions between the three erupt almost immediately. Frances struggles to maintain the discipline needed for the demanding and dangerous walk, feeling isolated from her companions. She turns to spiritual insights and a love of poetry to sustain her in a harsh and beautiful landscape of stone and star.
---
We Also Recommend