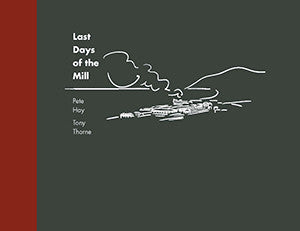 Last Days of the Mill - Pete Hay and TonyThorne | Hardback or Paperback
The closure, in 2011, of Burnìe's iconic 'Pulp' through the eyes of a poet and an artist. For seven decades the pulp mill constructed the social, economic and environmental circumstances of life on the North-West Coast.
The stories of the shop floor could have disappeared forever. Many undoubtedly have. But to the mill, on the final day of its operation, came Burnie expat, visual artist Tony Thorne, armed with sketchpad and camera. And to Burnie, in the aftermath of closure, came Wynyard expat, writer Pete Hay, armed with questionnaire and recorder.
---
We Also Recommend