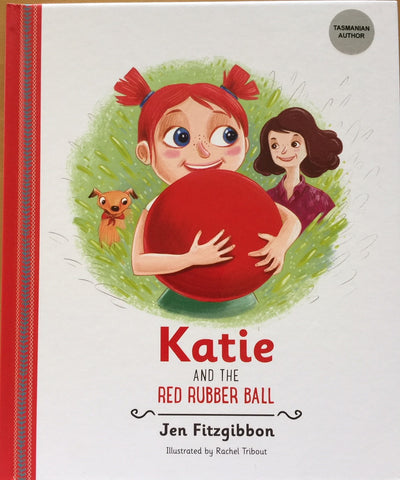 Katie and the Red Rubber Ball by Jen Fitzgibbon | HB
A story about resilience and emotions aimed at the 1-5 year age group
This story will help children understand that feelings come and go and that they can bounce back after a stressful day. 
THE AUTHOR: Jen Fitzgibbon was one of those children who always read past her bedtime. 
She is Tasmanian born and bred, and was privileged enough to have grown up in a home where the love of reading was encouraged and nurtured. Jen combines her passions of reading and writing with memories of her childhood, including a subtle educational experience of mindfulness,and meaningful story lines. 
Jen hopes that you fell in love with her characters in this book, and that you share the Love of Reading. 
---
We Also Recommend