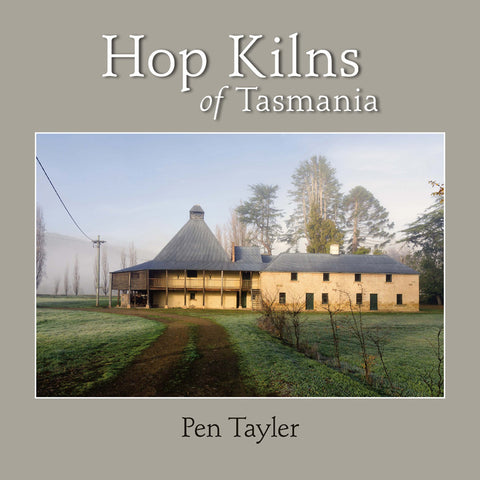 Hop Kilns of Tasmania - Text and Photography by Pen Tayler | Hardback
A perfect mix of climate and soil has allowed hops to be grown in Tasmania from early colonial times. They have been a significant part of Tasmania's agricultural and cultural history. 
The hop kilns were built from local materials and reflect the energy, confidence and ingenuity of those who invested their futures in them. Today, hops are dried in large, characterless sheds and many of the old kilns are gone.
Some of these intriguing buildings remain, however. Pen Tayler brings to life the history of the hop kilns on 12 properties, tracing the highs and the lows of the industry and its effect on those who relied on it. Eloquently told, the stories are illustrated by Tayler's beautiful and evocative photographs.
---
We Also Recommend