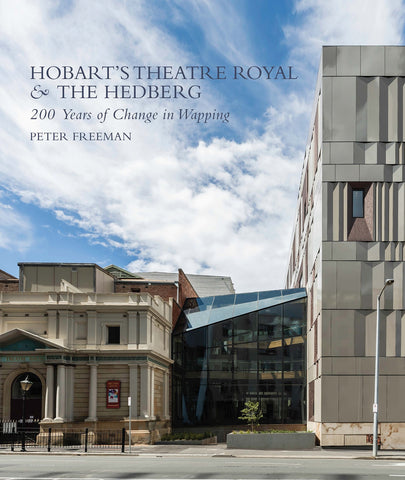 Hobart's Theatre Royal & The Hedberg: 200 Years of Change in Wapping | by Peter Freeman
A richly illustrated chronological history of Wapping that has been produced in celebration of the redevelopment of Hobart's iconic Theatre Royal and the new Hedberg performing arts / music education centre.
 In the early nineteenth century Wapping was a humble settlement known for its hostelries, pubs and, of course, the Theatre Royal. The Hobart and Domain rivulets that coursed through the area caused considerable hardship for its tenacious residents.
 By the early 20th century, the 'residential' character had given way to industrial development.
 Now, with the new state-of-the-art Hedberg building (incorporating the Theatre Royal), Wapping is set to become the centre of Hobarts's cultural life.  
ABOUT THE AUTHOR: Peter Freeman OAM has dedicated more than four decades to the conservation, documentation and celebration of Australia's architectural heritage through his practice as architect and historian.
---
We Also Recommend