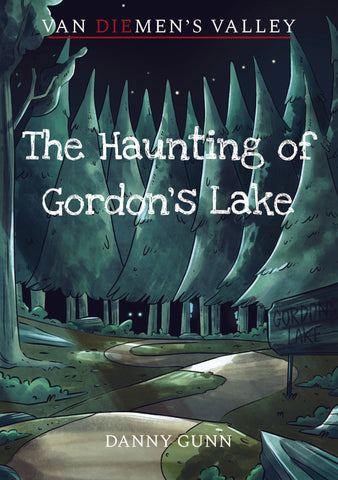 Haunting of Gordon's Lake, The by Danny Gunn | PB
For middle to upper primary readers
Brad is forced to spend the last week of his summer holidays with his aunt, uncle and cousin Jason at Gordon's Lake in the remote north-west of Tasmania. He hasn't seen them in years, but he is promised a good time. Cricket… Barbecues… Swimming in the lake…
All he needs to do is stay away from the abandoned warehouse.
But then Brad starts hearing voices. Ghostly voices, whispering his name, telling him he will never leave.
Brad thinks it's all in his head, but the truth is scarier than he could ever have imagined. 
Gordon's Lake can't really be haunted… can it?
---
We Also Recommend