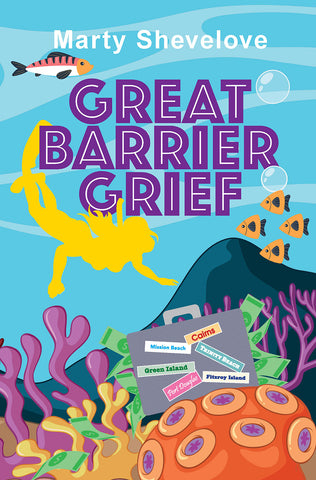 Great Barrier Grief by Marty Shevelove | PB
"Gary Delaney is my kind of man." – Anita Hardone, adult entertainer
In this gripping follow-up to Marty Shevelove's first book, Too Hard Wrong Spot, veteran sports journalist and racehorse owner Gary Delaney is faced with a dilemma: regroup and look for work in Melbourne or make a fresh start in another city – preferably one with palm trees, warm sunshine and lovelies sunning themselves by the pool.
He chooses the latter.
While ex-cons Johnny Pastrami and Frankie "Fingers" Tannenbaum pull off a massive betting plunge, Delaney hits it off with one of his new neighbours but falls for a stunning financial advisor who promptly separates him from his life savings and disappears.
Can Delaney track her down and recover his lost loot or is he doomed to spend the rest of his days dancing for gold coins on the Cairns Esplanade?
---
We Also Recommend