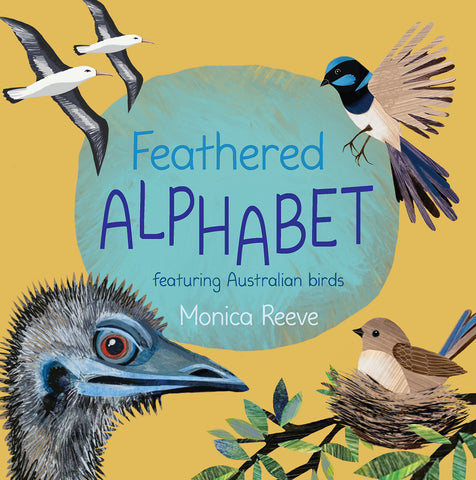 Feathered Alphabet (featuring Australian birds) by Monica Reeve | Hardback
A vibrant, fully-fledged and friendly alphabet of Australian birds, including counting, life cycles and seasons, by Tasmanian author and illustrator Monica Reeve, author of Bug Soup Beat ("Highly Recommended" by the Children's Book Council of Australia), Pecking Order? and Camping Chaos - all published by Forty South Publishing.
Suitable for children aged three and up, and for ornithophiles of all ages.
---
We Also Recommend