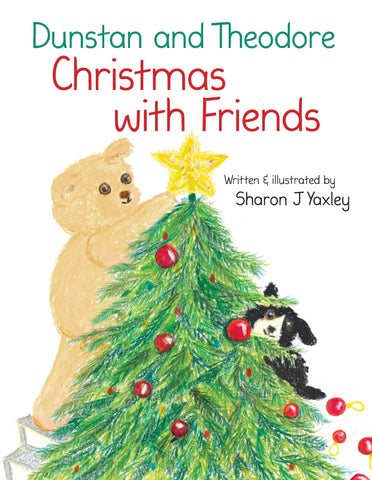 Dunstan and Theodore: Christmas with Friends by Sharon J Yaxley | PB
Christmas with Friends is a delightful addition to Sharon J Yaxley's 'Dunstan and Theodore' series.
After a slight accident with the Christmas tree and its decorations, Dunstan and Theodore host a wonderful party for their guests. Joining Dunstan, Theodore, Blue Ted and Steve the monkey for the celebrations is a very special friend, Tigey, who lives at 5 Teacup Street.
Tigey now features in his own book, Tigey and the Teacup, a magical night-time adventure about searching for dreams amongst the starlight - available from the Forty South online bookshop.
---
We Also Recommend