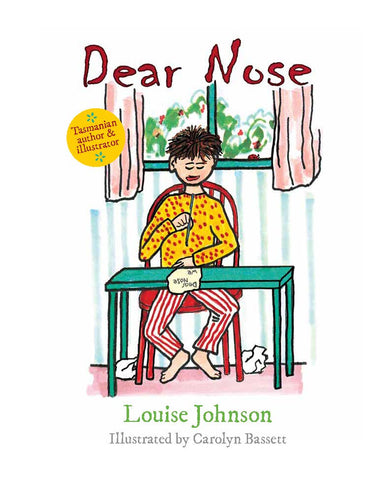 Dear Nose | Written by Louise Johnson & illustrated by Carolyn Bassett | HB
I have an issue with my nose.
It does not do as I might suppose.
It runs and runs all day long. 
I'm starting to wonder - what might be wrong?
Children will delight in this story about a boy's experience of the common cold and his runny, snotty nose. 
---
We Also Recommend