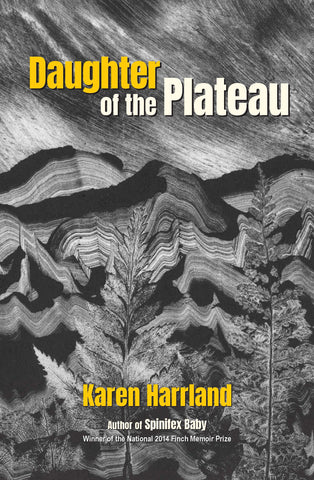 Daughter of the Plateau by Karen Harrland | PB
From the author of Spinifex Baby, winner of the National 2014 Finch Memoir Prize.
What does it mean to have no place to call home, and no family to turn to?
Manna, named for the regal white gums and yellow-tailed black cockatoos of the Central Highlands of Tasmania, was a wild, strong, fiercely independent child. But Manna's life was torn apart, first by her mother's abandonment, then by her father's coldness. Craving connection, yet wounded by her past, Manna pushes away the last of the people she cares about.
Wild places can heal but are they enough? A whale stranding and an encounter with a silver-haired woman force Manna to reckon with the elemental forces within and around her. Grieving and alone, she must tear open old wounds and confront the people she once loved the most, if she is to reclaim her identity as a daughter of the Plateau.
"Karen Harrland's story unfolds with blood and tears and yet has the warmth of a remote hut's fireside in a snowstorm." ~Bob Brown, environmentalist
"A born storyteller, Karen Harrland delivers a suspenseful and confronting Tasmanian drama." ~Don Defenderfer, author
"...a love letter to Tasmania's immense landscapes and powerful coasts." ~Stephenie Cahalan, author 
---
We Also Recommend