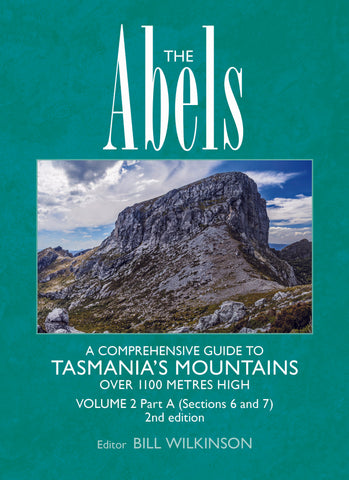 The Abels Volume 2, Part A, 2nd Ed. | Edited by Bill Wilkinson | Paperback
PAPERBACK
Tasmania is world famous for its magnificent mountains. This two-volume work is dedicated to Tasmania's most impressive mountains, the Abels, which are all over 1100m high. The Abels books include access information for the general public, who may not know of easily accessible walking tracks to mountain summits, as well as specialised essays on geology, fungi, lichens, reptiles, exploration and history.
Volume 2, Part A covers the mid west and the west of Tasmania. It is significantly revised from the 1st Edition published in 2011. 
When climbing an Abel, treasure every step of the way. Take in all the sights, sounds, aromas of the flowers, the tiny fungi… for you may never pass this way again.

---
We Also Recommend