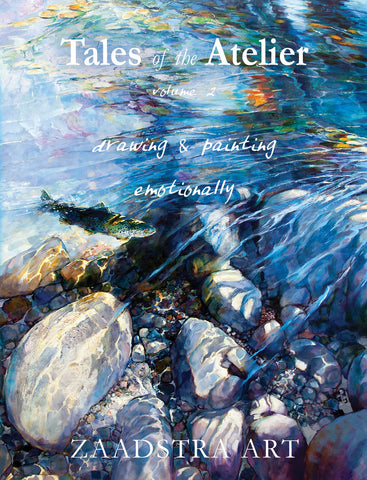 Tales of the Atelier, Volume Two - Pieter Zaadstra Art Studio | Periodical
Pieter Zaadstra's Tales of the Atelier is a unique plunge into his world of art and the heritage of the European art ateliers. 
Drawing on his lineage from the masters of the School of Den Haag and his education in that tradition and beyond, Pieter leads both the appreciative art grazer and earnest art student through his experiences of creativity and drama. Interwoven are snippets of life in 1950s and '60s Europe, the Cold War years and the urgings towards migration to Australia, plus tales of his Australia-wide travels and the characters he has met.
Volume Two contents: 
Black Prose
Reciprocal Gaze
Eyes
Heavy Horses
Fly Fishers Tales
...AND MUCH MORE
---
We Also Recommend