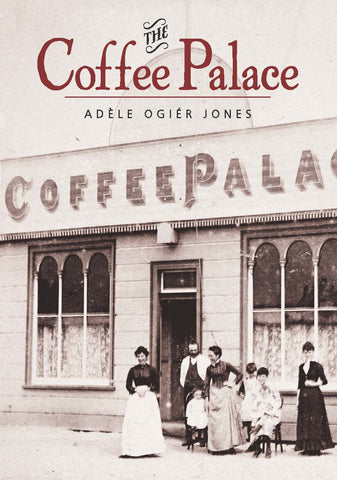 Coffee Palace, The by Adele Ogier Jones | Paperback
Beginning after the American Revolution, the temperance movement spread to England and Ireland in the 1830s with temperance societies encouraging moderation as well as the more extreme teetotalism. In Australia, this movement gave rise to an architectural phenomenon called Coffee Palaces – elaborate buildings offering tea rooms, reading rooms, restaurants, accommodation and stabling, all with the promise of a peaceful environment undisturbed by rowdy drinkers. They were, in effect, alcohol-free hotels which, by the 1880s, could be found in every city and most towns in the country.
The Coffee Palace in Berrigan, in the New South Wales Riverina, was built to service locals and travellers arriving by horse, coach or on the newly opened railway. It was, over the years, a prominent part of the story of a community, but less visible and less known was the personal story – that of the family which built and operated the Berrigan Coffee Palace. Midst the hardship and heartache, there is the story of innovation, determination and innovation, and the fulfillment of a dream.
In this novel, Adèle Ogiér Jones tells that story in lilting, flowing prose which evokes both the time and the Irish background of most of the characters. It tells of love and laughter, joy and tragedy. It is utterly compelling.
---
We Also Recommend