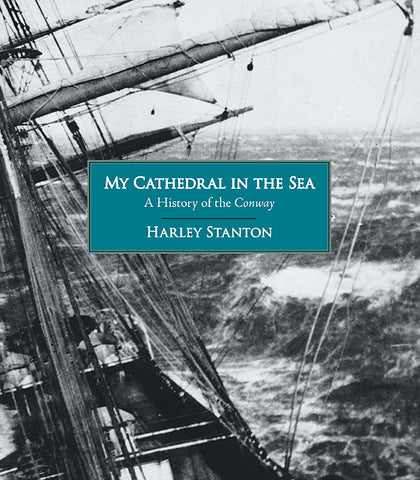 My Cathedral in the Sea by Harley Stanton | HB
My Cathedral in the Sea traces the story of the Conway from its 1851 construction in Saint John, New Brunswick, Canada, to its final resting place in the Atlantic. Conway traversed the globe, making many trans-Atlantic crossings and five journeys to Australia. In 1860, the ship barely survived a storm close to Madeira.
Harley Stanton's interest in the history of the Conway began when he started searching for a picture of the ship on which, in the 1850s, his great-great-grandfather, Thomas Stanton, his wife and four children migrated from the United Kingdom to Van Diemen's Land. The search for a picture led to 20 years of research and writing, and, finally, this book. Extensive extracts from logs, passenger diaries and contemporary newspapers contribute to a vivid picture of life on a sailing ship in the mid-19th century.
"I now understand a little of the nature of ocean voyages in the mid-19th century and the experiences of the passengers and crew. It stretches our imagination to think of passages from England to Australia taking 140 days or more when we are able to trip around the world in a week or less." ~ Harley Stanton
---
We Also Recommend