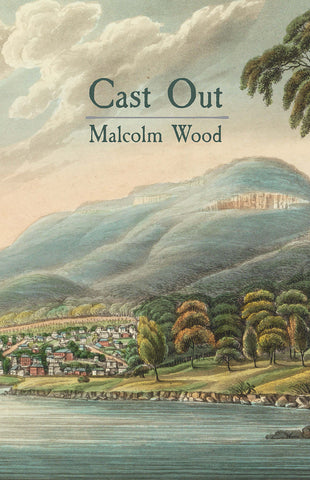 Cast Out by Malcolm Wood | PB
A graphic, confronting story of poverty, loneliness, racism, rapacity and violence in Van Diemen's Land.
In Nottingham, England in 1810, John Marsden is jobless and desperate to find ways to feed his family. For stealing two sheep he is imprisoned and transported to Van Diemen's Land.
Although missing his family badly, Marsden works steadily, knowing that freedom and opportunity beckon.  There will be no redemption for his former shipmates who have become bushrangers. Or for the indigenous population, locked in an increasingly bloody fight for survival, as the colonists take their land. 
ABOUT THE AUTHOR: Malcolm Wood completed a PhD in History at the Australian National University in 2005. He has published Presbyterians in Colonial Victoria (Australian Scholarly Publishing, 2008), Australia's Secular Foundations (Australian Scholarly Publishing, 2016) and a short novel Eva, Tom and the Loch Ard (2018).

---
We Also Recommend