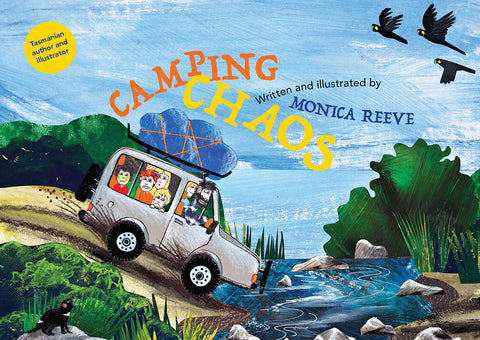 Camping Chaos written and illustrated by Monica Reeve | HB
Monica Reeve's third book with Forty South Publishing is a rollicking true story set on the wild west coast of Tasmania. It took place during the author's idyllic childhood in the 1980s. 
Camping trips are usually buckets of fun, however some can quickly descend into chaos (especially ones that involve supposedly scary and dangerous Tasmanian wildlife). This is the story of a family camping trip that has never been forgotten. 
No snakes (or people) were harmed in the creation of this story.
---
We Also Recommend