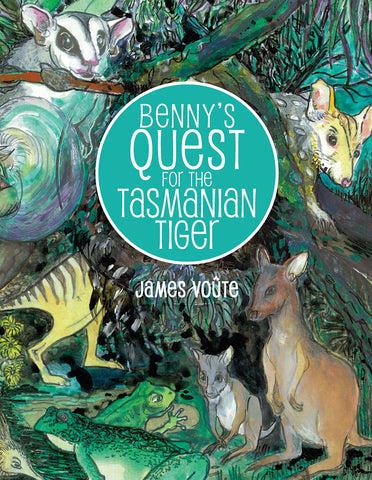 Benny's Quest for the Tasmanian Tiger written and illustrated by James Voute | HB
Tasmanian artist James Voute has turned his creative skills to writing an illustrated chapter book for children from eight to 11 years old. Featuring a multitude of Australian animals, young readers will delight in this story about the mysterious thylacine.
Things are not as they seem in the Tasmanian wilderness. Scary rumours are circulating about sightings of the notorious and elusive thylacine. Benny Bennett, a curious young wallaby, wants to find out the truth. Is the Tasmanian tiger really extinct?
---
We Also Recommend