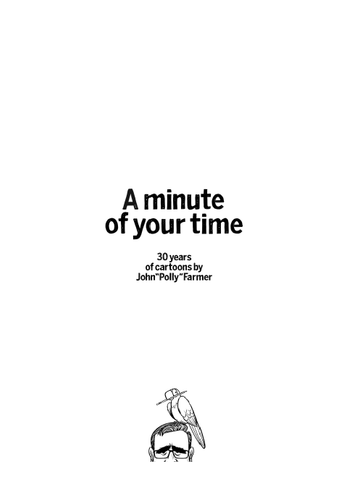 A Minute of your Time by John "Polly" Farmer | PB
Thirty years of cartoons by John "Polly" Farmer. 
Farmer drew his first cartoon in 1985 and is the longest-serving political cartoonist in the Mercury's 165-year history. 
Over 500 cartoons in both colour and black and white from the period between 1985 and 2019, with decade summaries by leading Tasmanian journalist Simon Bevilacqua.​