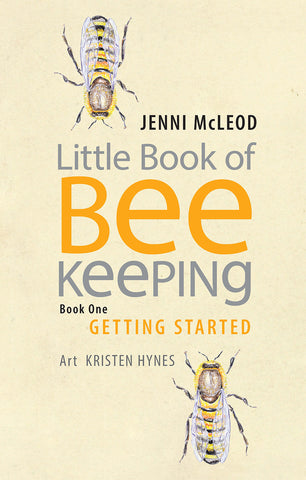 Little Book of Beekeeping: Book One, Getting Started | Jenni McLeod (Art, Kristen Hynes)
A pocket sized 'how to' guide for anyone thinking about getting into beekeeping or anyone who has just started.
Jenni McLeod has been a beekeeper for over 20 years, runs honey and bee markets, campaigns for the protection of floral resources, conducts beekeeping programs and, in 2023, led two world records in beekeeping. With a passion for back-yard beekeeping, Jenni has created an information-packed book that is beautifully illustrated by Kristen Hynes. 
---
We Also Recommend