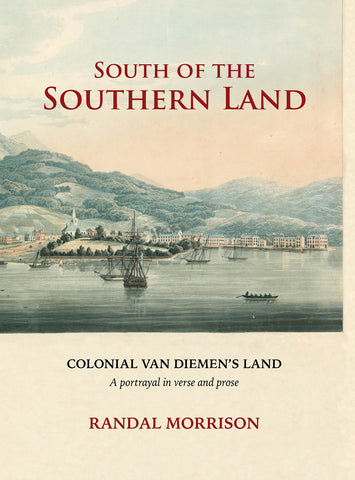 South of the Southern Land: Colonial Van Diemen's Land - a portrayal in verse and prose by Randal Morrison | HB
A unique exploration of colonial Tasmania interweaving poetry, historic images, and history to imaginatively reinterpret the past.
The British colonial rule of Van Diemen's Land, like so many early colonisations, was often brutal. Yet midst her many tragedies there evolved a rich history, littered with intriguing characters and events. Tales of the adverse plight of her indigenous people, the transported convicts and those who came in search of something more than what they had left behind are stories to be told and retold. A serene temperate paradise, Van Diemen's Land's beauty was to become the unlikely back drop to a clash of cultures that would devastate the First People of her land.
---
We Also Recommend