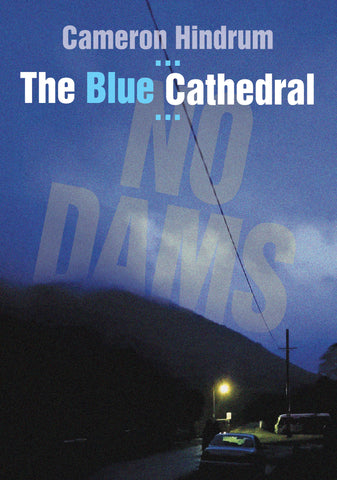 Blue Cathedral, The by Cameron Hindrum | PB
Queenstown is below, stitched into the bottom of the valley, the dark geometric shapes of the Mount Lyell headframe away to his left and the vast sail of Mount Owen on the other side of the town, opposite him. The summer sky is clean and clear, vast and high, an endless cathedral ceiling. This is where he comes when he wants to hide.

1983: The Franklin River Dam Blockade has invited protesters to Tasmania's remote west coast. For one local delinquent, coping with an ill father and an uncertain future, their arrival brings a time of challenge and confrontation, when Billy begins to feel everything sliding out of control.
"Cameron Hindrum's mastery of the novella form is matched by his ability to bring his characters vividly to life. The Blue Cathedral is a punchy, brutally effective rite of passage story." - David Owen
---
We Also Recommend