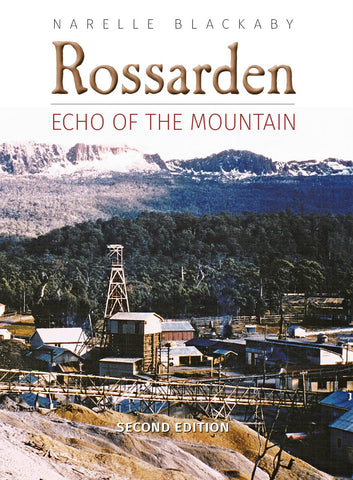 Rossarden: Echo of the Mountain, 2nd Ed. by Narelle Blackaby | PB
Rossarden and Storys Creek, former mining towns in the north-east mountains of Tasmania, have a colourful history. Narelle Blackaby has spent years collecting many stories (some funny, some sad) of the many different people who were brought together here for a single purpose: mining. This industry drew not only miners and their families, but shopkeepers, butchers, bakers, nurses, school teachers and more.
Significantly revised and updated, including many fascinating photographs of local life and full of interesting anecdotes, Rossarden provides a window into a vibrant local community and their close connection to the landscape.
---
We Also Recommend